H. B. Seed Award
---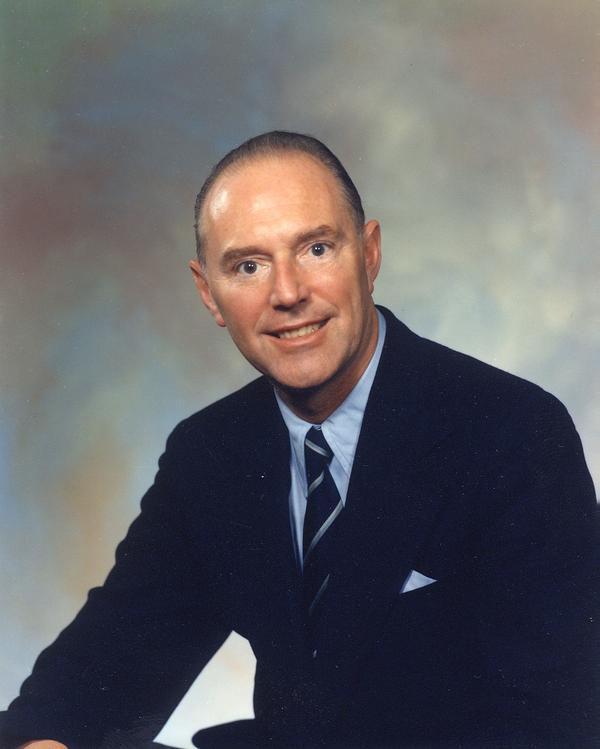 Professor H. Bolton Seed joined the civil engineering faculty at the University of California, Berkeley in 1950. He built up the geotechnical engineering program at Berkeley into one of the best in the world. He also served as Chair of the Civil Engineering Department from 1965 to 1971. He supervised fifty PhD students and worked with numerous visiting scholars over his career. 

Prof. H.B. Seed created the discipline of Geotechnical Earthquake Engineering in the US. He published nearly 300 papers and reports on various topics on Geotechnical Engineering, with many of his works addressing fundamental issues on the effects of earthquakes. Initially he performed research on pavements, compaction, and soil-pile interaction. In the 1960s he established the field of Geotechnical Earthquake Engineering. His pioneering works included the development of the equivalent-linear method for seismic site response analysis, the evaluation and mitigation of soil liquefaction, and seismic slope stability of dams. He investigated several major disasters, such as the 1964 Great Alaska earthquake, the 1971 San Fernando earthquake, the 1979 flow slide at the Port of Nice, and the 1985 Mexico City earthquake. He served as a consultant on hundreds of projects worldwide, including over 100 major dams, over 20 nuclear power plants, and several major buildings and transportation facilities. His research clarified fundamental processes governing soil response during earthquakes, which later translated into revision of building codes, design procedures, and regulations throughout the world. 

Prof. H.B. Seed was elected to the US National Academy of Engineering in 1970 and the US National Academy of Sciences in 1986. He received the National Medal of Science, the nation's highest scientific honor, from President Reagan in 1987. He gave the Rankine Lecture in 1979. The American Society of Civil Engineers (ASCE) accorded him more awards than any other engineer in the history of the society, including Terzaghi Lecturer, two Norman Medals, three James J. R. Croes Medals, four Thomas A. Middlebrooks Awards, and Thomas Fitch Rowland Prize, Wellington Prize, Walter A. Huber Research Prize, and the Karl Terzaghi Award. He was elected as an honorary member in ASCE in 1985 and in the Earthquake Engineering Research Institute in 1988. He was awarded the Distinguished Teaching Award and Faculty Research Lecturer from Berkeley. In 1993 ASCE established the H. Bolton Seed Medal to honor is many contributions to civil engineering.

UC Berkeley began awarding the H.B. Seed Award to the top student in the M.S. program in Geotechnical Engineering in 1994. Each year, the Faculty select the graduate student who has performed at the highest level in the program.
Award Recipients:
| | |
| --- | --- |
| Year | Name (Last, First) |
| 1990 | JAVIER SANCHEZ VILA |
| 1991 | ERIC STUART LINDQUIST |
| 1992 | MARGARET ANN GUELL |
| 1993 | TIMOTHY C. MATHISON |
| 1993 | PATRICIA A. THOMAS |
| 1994 | ELLEN RATHJE |
| 1995 | MICHAEL JOHN STOLL |
| 1996 | LYNN ANN SALVATI |
| 1997 | LAURIE RICHARDSON GASKINS |
| 1998 | GIOVANNA BISCONTIN |
| 1999 | DAVID LEE RITZMAN |
| 2000 | KELLY ELIZABETH CANDRA |
| 2001 | ANDREW RYAN BLAISDELL |
| 2002 | DIMITRIOS ZEKKOS |
| 2003 | PAOLETTI, LOREN |
| 2004 | ATHANASOPOULOS, ADAMANTIA-MARIA GEORGE |
| 2004 | LEDEZMA ARAYA, CHRISTIAN ALFONSO |
| 2005 | GO, JAMES ERIC |
| 2006 | CONKLE, CHRISTOPHER SANFORD |
| 2007 | KARINA, KARINA |
| 2007 | ZUPAN, JOSHUA DAVID |
| 2008 | BRAUN, JEFFREY |
| 2008 | CHALOULOS, YANNIS |
| 2009 | HOLLENBACK, JUSTIN |
| 2010 | CARLTON, BRIAN |
| 2010 | BEYZAEI, CHRISTINE |
| 2010 | HAYDEN, CONNER |
| 2011 | TSIOULOU, ALEXANDRA |
| 2012 | MARKHAM, CHRISTOPHER |
| 2012 | WAGNER, NATHANIEL |
| 2013 | TATONE, FRANCES |
| 2014 | ZOUPANTIS, CHRISTOS |
| 2015 | LAVRENTIADIS, GRIGORIOS |
| 2016 | LIGHT, TIMOTHY |
| 2017 | ALEXANDER, ERYN |
| 2018 | PETAS, VANGELIS |
| 2019 | ZIMMERMAN, ERIN |
| 2020 | HVAL, PAIGE |
| 2021 | KWAN, HARRISON |
| 2021 | RUDANTES, ANDREY |
| 2022 | KASSEM, MIRNA |
| 2022 | ZASMOLIN, VLADISLAV |