UC Berkeley Geosystems Team co-leads Reconnaissance Mission on Highway 1 Rat Creek Failure
---
Apr 23, 2021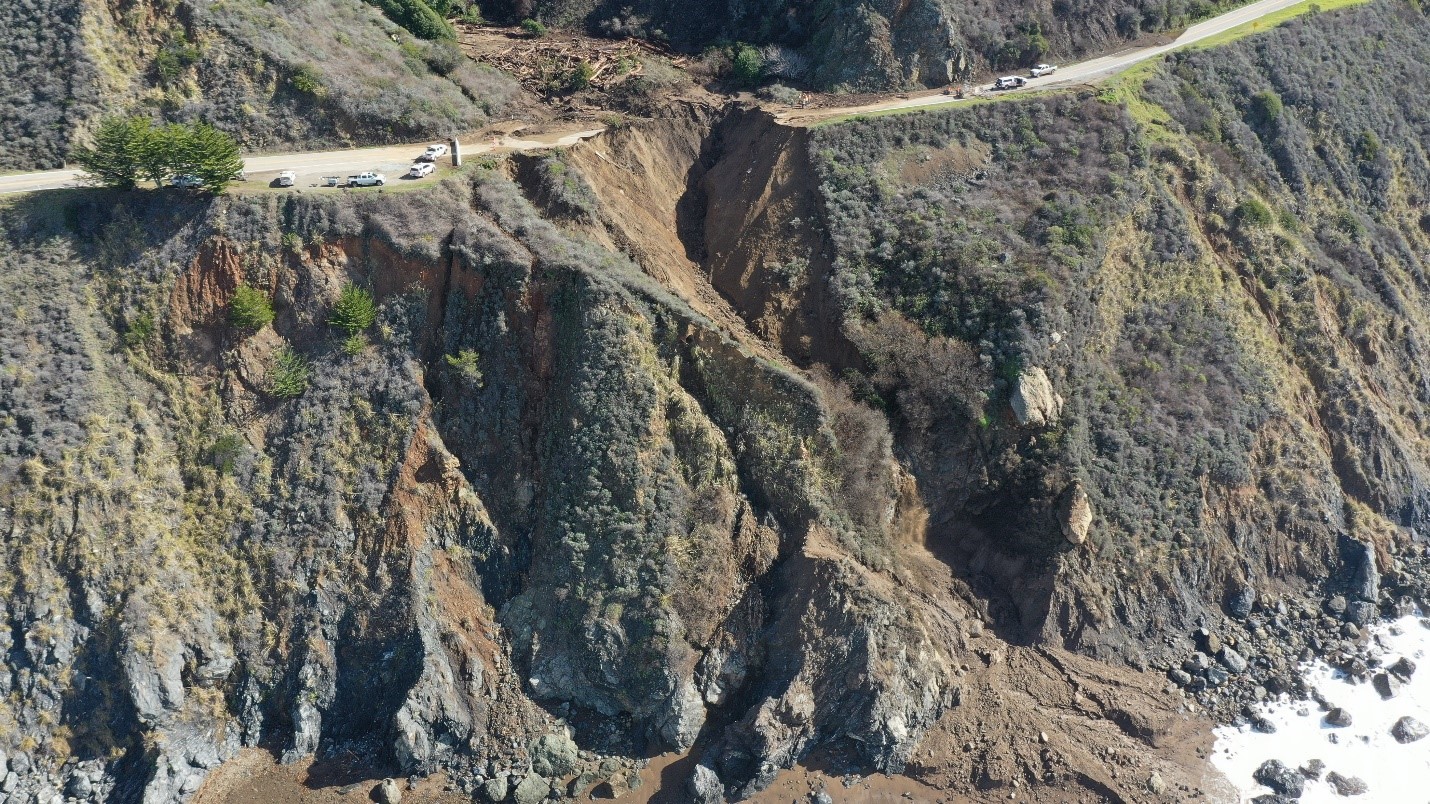 The failure of Highway 1 at Rat Creek (Photo from Caltrans)
UC Berkeley Geosystems program faculty and students are participating in a reconnaissance mission under the Auspices of the ASCE Geo-Institute Technical Committee of Embankments, Dams and Slopes investigating the January 28 2021 Highway 1 failure. Prof. Dimitrios Zekkos co-leads the investigation with UCB alumnus Prof. Tim Stark from UIUC and UCB Alumnus and President of Cal Engineering and Geology Mr. Phil Gregory. Prof. Nick Sitar, who has worked in that area for several years, is also a team member, along with PhD students Jhih-Rou Huang and Parker Blunts. The team includes engineers, geologists and geospatial data analysts from Cal Engineering and Geology, WSP (alumnus Dr. Kenneth Johnson), GeoTerra and ElxisGroup.
The team is collaborating with CalTrans and is preparing an ASCE Geotechnical Special Publication. The team deployed shortly after the failure and collected unique UAV, LiDAR, and soil data to characterize the failure. Although the investigation is still ongoing, the road embankment was eroded after it became overtopped  by a debris flow that was triggered during the major precipitation event. A debris/tree dam that breached during the storm appears to have contributed to the failure.
Some pictures from the reconnaissance are presented below. Stay tuned for the publication!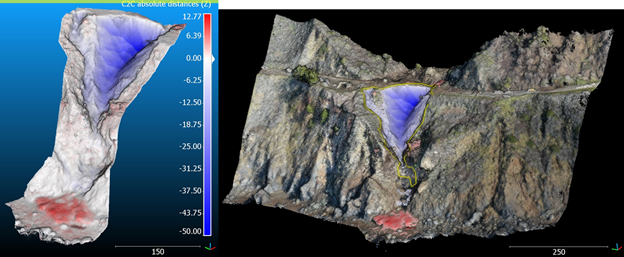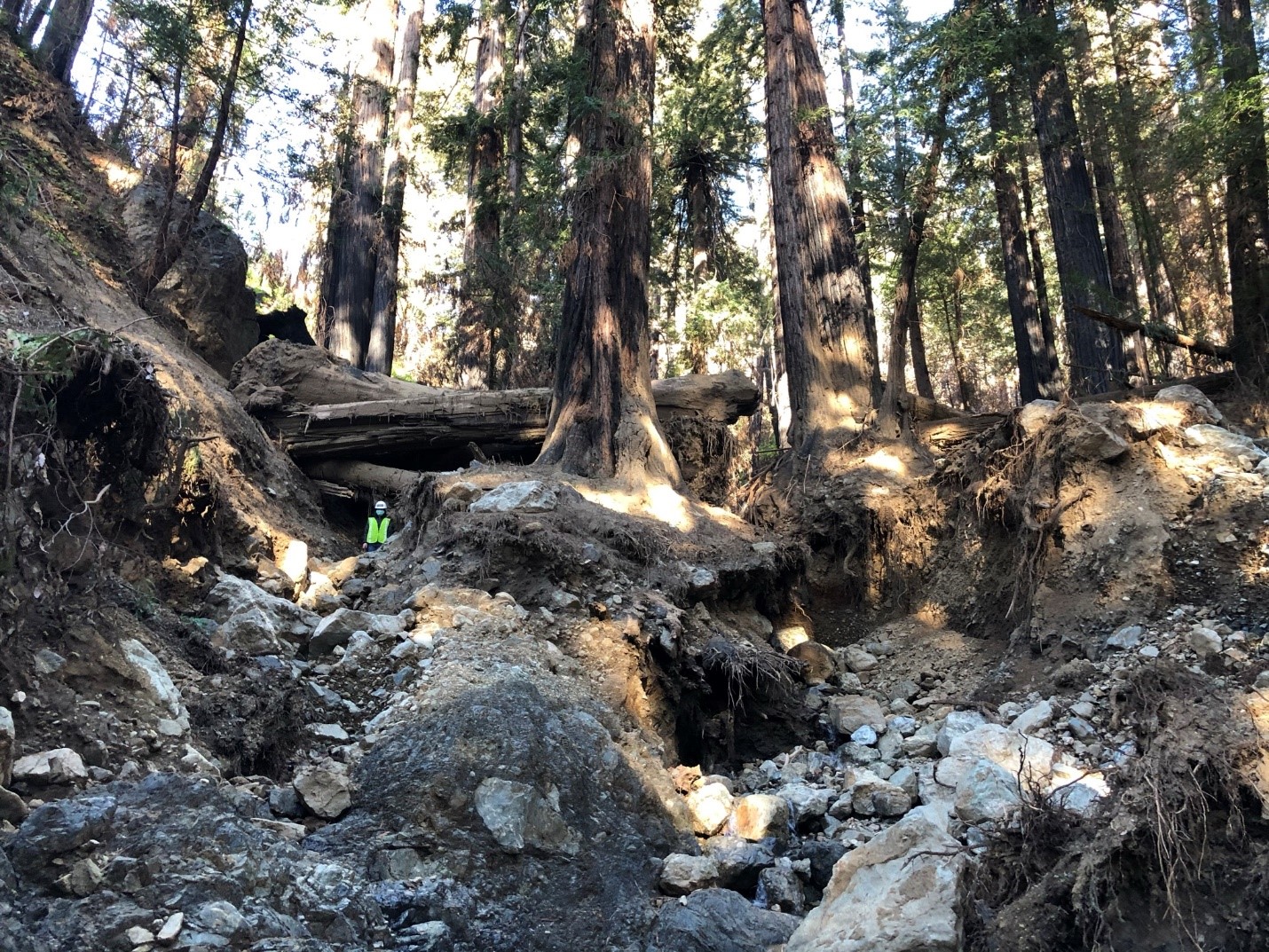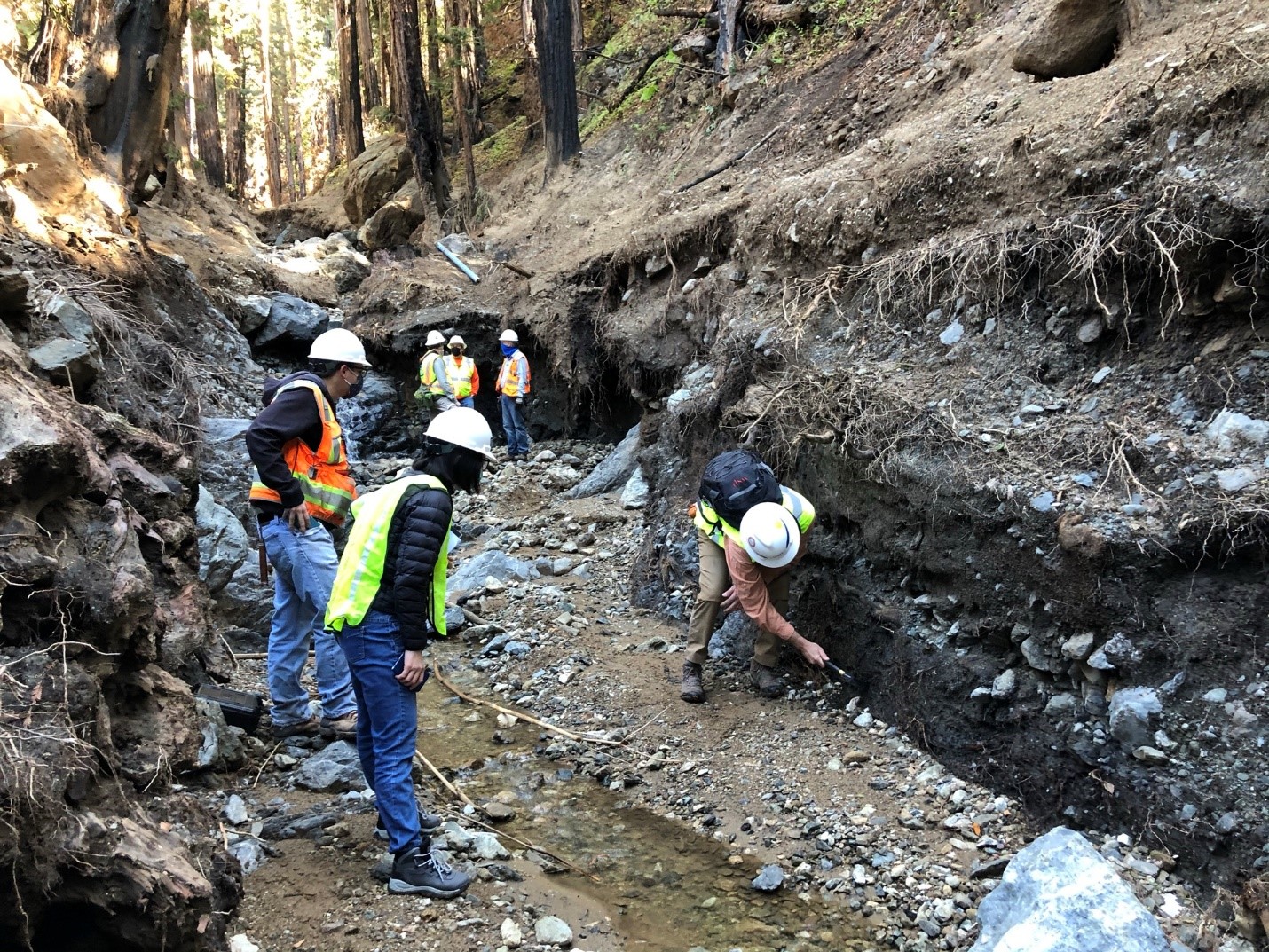 ---